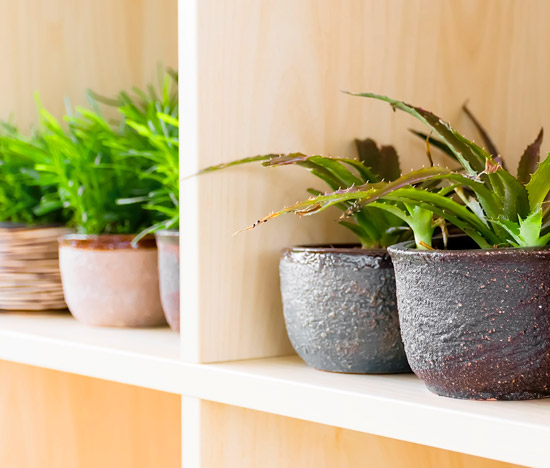 We're All Green Thumbs
Our shop is as green as it gets, stocked with a rich variety of green and blooming plants. Whether you're sprucing up your dorm, enlivening your office, or bringing the best of the season to your doorstep, our selection of plants comes in a range of styles and price points to appeal to all spaces and budgets. We bring in popular picks like monstera, heart cactus, fiddle leaf fig and snake plant, along with smaller scale dish gardens and succulents to warm up your windowsill or desk.
Stop in to shop our plants or browse our green goodness online.