Summertime presents a perfect opportunity to enjoy celebrations with family and friends. While fall is great for football parties and Christmas offers many opportunities for holiday themed shindigs, summertime is the best time of the year when it comes to partying outdoors. Read below for some aspects needed to achieve a great summer bash: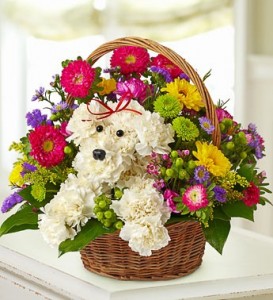 Use fresh flowers to decorate:
Fresh flowers work the best, but if you can swing acquiring a professionally made basket such as the baskets found here, that works even better. In fact, these doggie flower baskets make the ideal gift to bring along to a summer party or to send in your absence, especially if the hosts are animal lovers. Of course, any type of fresh flower will work for a summer party, and your choices during this time of year are vast.
Lighting:
Another important aspect for a summer party is festive lighting. When hosting an outdoor party, string white Christmas lights around a gazebo, or place torches around the yard to create a nice lighting effect. To keep mosquitoes away, consider using torches that come complete with repellent. Other options for outdoor lighting include using solar powered lights.
Seating:
Another crucial aspect for a summer shindig is having adequate and comfortable seating available to all guests. Thankfully, in summertime, you can take your bash outdoors. However, when you take the fun outside, you should make sure you have comfortable seating available outdoors for all your guests.
Summertime parties are always extra fun, especially if you have a great outdoor entertainment area or a pool. The long days and mild evening temperatures of summer ensure a pleasant party environment. Of course, there are other aspects you can employ when hosting a summertime bash. However, the items listed above will get you going in the right direction.